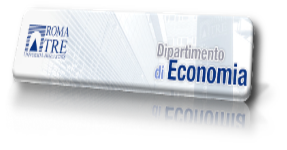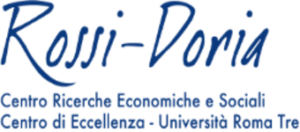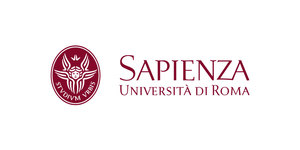 The GDS17 is a study group on the impact of economic policies established in Rome in December 2017 by a group of scholars from the universities of Roma Tre and Sapienza.
The group is intended as a place for discussions and debate, involving professors, researchers, PhD students and experts in an informal and participative way.
The aim is to gather ideas and proposals and put forward together a planning of initiatives (including researches, debates, projects.) to be promoted during the year.
For the period 2019-2022, the GDS17 is supported by  Erasmus + Jean Monnet Project
For information: gds17roma@gmail.com 
The next GDS17 meeting will be held on Monday, May 9th, 2022 with the following programme: 
15:30-15:35 Welcome – Anna Giunta, Roma Tre University – Manlio Rossi-Doria Centre
15:35-16:20: Conflict Exposure and Labour Market Outcomes: Evidence from the Longitudinal Gaza Strip  – Valerio Leone Sciabolazza, Sapienza University of Rome (co-author: M.Di Maio)
16:20-16:40: Coffee Break*
*The virtual coffee break will be held on the platform wonder.me at this link. Its use is quick and intuitive. For those who are not familiar with the platform, you can watch this short tutorial. 
16:40-17:20:  Walking the green mile: government sponsored R&D and clean technologies in the US – Antonio Vezzani, Roma Tre University (co-authors: F.Rentocchini and S.Montresor)
17:20-17:30 Discussion and Concluding remarks
The meeting will be held online and you can access it by clicking on this MS Teams link.
See you there!