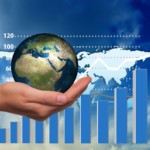 Fifth Worskhop on Global Value Chains.
Updating our Knowledge on Global Value Chains.
Manlio Rossi-Doria Centre for Economic and Social Research, Roma Tre University
Department of Economics, Roma Tre University
Keynote Speaker: Tim Sturgeon, MIT Industrial Performance Center (IPC)
GVCs since the Global Trade Collapse: Experiences from China and Brazil.
Thursday 22 – Friday 23 March 2018
Venue: Sala delle Lauree
Scuola di Economia e Studi Aziendali, Università Roma Tre
Via Silvio D'Amico 77, Roma
Participation to Workshop is free, but registration is required.
Deadline for registration: March 5th, 2018
To register, please mail to: centro.rossidoria@uniroma3.it
The study of Global Value Chains (GVCs) is one of the best ways to fully understand the modern organisation of production processes and international trade. The increasing importance of GVCs has also significant implications at the national and regional levels. Understanding the factors that shape thepatterns of GVCs, and the interplay of their occurrence at macro, meso and micro levels, are key topics for researchers, policy makers and firms alike.
To this end, the Centro Rossi-Doria and the Department of Economics organize the Fifth Workshop on Global Value Chains: Updating our Knowledge on Global Value Chains to be held at Roma Tre University, in Rome on the 22 and 23 March 2018. The aim of this two-days Workshop is to bring together researchers working on GVC topics to present and discuss their ongoing research. The focus of the Workshop is on the discussion of the organization, firms' performance and policies of GVCs after the trade collapse.
Scientific Committee
Anna Giunta (Roma Tre University and Rossi-Doria Centre)
Silvia Nenci (Roma Tre University and Rossi-Doria Centre)
Carlo Pietrobelli (Roma Tre University, Rossi-Doria Centre and UNU-MERIT)
Luca Salvatici  (Roma Tre University and Rossi-Doria Centre)
Tim Sturgeon (MIT Industrial Performance Center )
Daria Taglioni (The World Bank Group)
Further information: centro.rossidoria@uniroma3.it