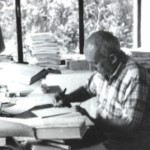 The Rossi-Doria Lectures are held, once a year since 1997, by Italian and international distinguished scholars. Since 2014, the Lectures are organized by Rossi-Doria Centre.
Monday 21 October 2019
ROSSI-DORIA LECTURE 2019
Enrico Letta
(Dean of the Paris School of International Affairs at Sciences Po in Paris and President of the Jacques Delors Institute)
European integration and a new global dimension.
The EU between China and the USA.
Coordinator:
Anna Giunta (Roma Tre University and Rossi Doria-Centre)
4.45 pm Welcome coffee
5:00 pm Greetings from the Magnificent Rector, Luca Pietromarchi
5:15 pm Introduces Guido Fabiani (Roma Tre University and Rossi-Doria Centre)
5:30 pm Rossi-Doria Lecture 2019
Rectorate's Lecture Hall • Roma Tre University,
Via Ostiense 159, 00154, Roma
centrorossidoria.uniroma3.it
Tel. 06 57335743 / 00393346000411
To view the contents of the Rossi-Doria Lecture 2019: EnricoLetta_RomaTre
PHOTO OF THE EVENT