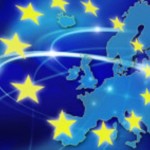 Rossi-Doria Centre wins, in partnership with MET, the tender "Study on Firm-Level Drivers of External Competitiveness and Export Performance in Italy" of the European Commission, DG Economic and Financial Affairs.
The goal of the service is to provide a study on Italy's international competitiveness based on microeconomic information.
The results of the study will provide useful information for the redefinition of policy recommendations that the European Commission will submit to the Italian government.
The project, which will use MET Survey data, was awarded the highest possible score in the evaluation of merit, technical and methodological.